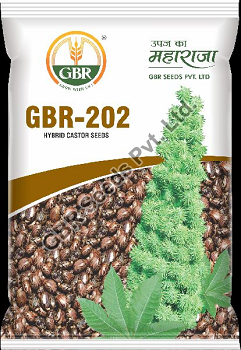 Castor is a plant that produces beans or seeds that has multiple uses. Castor oil is the usage of castor seeds. The Castor plant is a flowering plant that reproduces with a mixed pollination system. The seed of this plant is castor beans. Manufacturers use these castor beans for extracting castor oil. Africa, India, and the Mediterranean basin are unique places for growing the castor plant.
The Uniqueness of Castor Oil
Castor oil is a type of vegetable oil that people have been using for thousands of years. Manufacturers extract the Castrol oil from castor beans. Castor beans contain a toxic enzyme named ricin. Manufacturers remove this toxins element from castor seeds while manufacturing. GBR-202 castor seeds manufacturers provide authentic quality castor seeds for preparing excellent quality Castor oil.
Castor oil can protect the liver from dangerous poisons. Castor oil has unique antimicrobial properties. The anti-inflammatory property of this plant can treat various skin infections. Due to the presence of anti-inflammatory and anti-oxidant property manufacturers use castor oil for making different herbal medicine.
Castor oil has several industrial, pharmaceutical, and medicinal uses. In food products and skincare products,castor oil is a common element.
Health Benefits of Castor Seeds
Castor oil has multiple usages for treating various human diseases. Castor seed is effective for bowel preparation before colonoscopy. Many kinds of research suggest that a single dose of castor oil can improve bowel preparation.
Castor seeds are effective for reducing constipation. Castor oil and dust castor seeds have the same health benefits.
Many kinds of research suggest that a single dose of castor oil can work wonders for birth control. Even castor oil is excellent medicine during pregnancy.
Many people use castor oil to treat dry eyes. Many eyes drop consist of castor oil. Apart from these health benefits, castor oil is defective for treating skin disorders, arthritis, migraines, swelling, softening cysts, and promoting the flow of breast milk.
Castrol oil works as a natural moisturiser and prevents skin dryness. Castrol oil is thick; thus, mixing Castrol oil with almond oil or coconut oil is essential to make an ultra-hydrating moisturiser.
The Usefulness of Castor Seeds for Hair Growth
Castor seed is the primary ingredient for making Castrol oil. Castrol oil can cure acne and pimples. Castrol oil has the potentiality to treat acne-related germs and reduces acne breakouts. The anti-inflammatory property of castor oil may cure various skin diseases. The antimicrobial properties of the castor seeds help to fight bacterial growth in the skin. Castrol oil may heal the skin's irritation problems.
The anti-fungal property of Castrol oil may fight against dental issues like plaque and gum infections. Castrol oil is effective in keeping the mouth fresh.
Many people use Castrol oil for hair growth. It works wonders to treat dry and damaged hair. If you use Castrol oil on the scalp, it can improve the hair texture and remove dandruff.
The Process of Making Castrol Oil
Toasting castor seeds is essential for preparing Castrol oil. Manufacturers peel the castor seed to make them sun dry completely. They can roast the castor seeds into a pan on medium heat at 140 degrees C until it turns golden brown. Then they spread the seeds on a flat surface to make them cool completely. In this way, they can prevent the residual heat from the seed.
The blending of seeds is essential in this stage. Manufacturers make castor seed paste to a wide pot. It is necessary to cook the thick paste on medium heat to help loosen the oil from the paste. After 1 hour, remove the paste from heat and strain the castor oil.
You can follow this process at your home to get the natural Castrol oil. But it is essential to buy excellent quality Castrol seeds. GBR-202 castor seeds manufacture provides authentic quality castor seeds t with an affordable price. You can order this castor seed online.